CPR training & examination for all staff in Shekou Hospital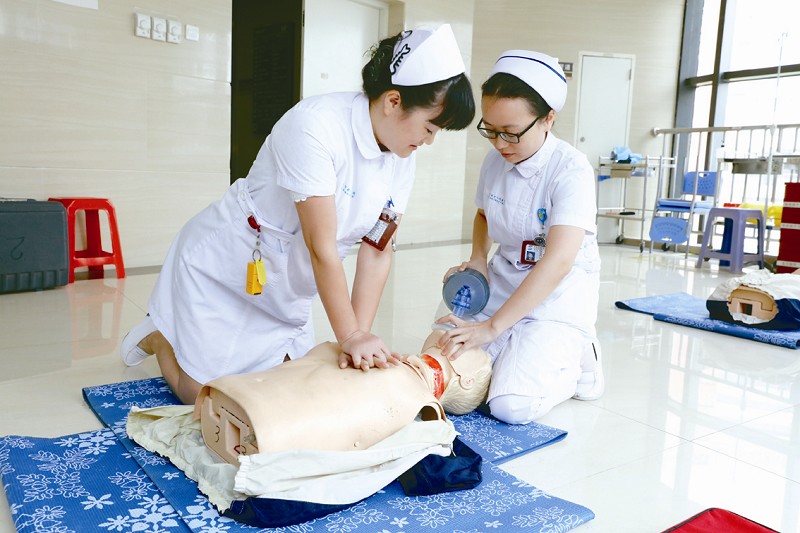 Recently, Shekou Hospital launched CPR training & examination for all staff. All clinical physicians, nurses, medical technologists, administration personnel, logistics personnel, security guards and cleaners must pass the examination and obtain qualification certificates.
According to Jun Meng, the vice president of Shekou Hospital, the hospital, as the first-aid training Nanshan Center of Shenzhen, is the only base in the city besides first-aid center. The core idea of JCI is patient safety, for which the first-aid skills are the most basic guarantee. Therefore, according to JCI standards, each and every employee who might provide service to patients in the hospital is required to have resuscitation skill training, know corresponding skills, and have examination regularly as the requirements of relevant regulations.
It is reported that the CPR examination is also one of the important components of annual quality evaluation at the end of each year. And the employees of Shekou Hospital are getting the best results in the city every year for their good training basis, awareness and attention.